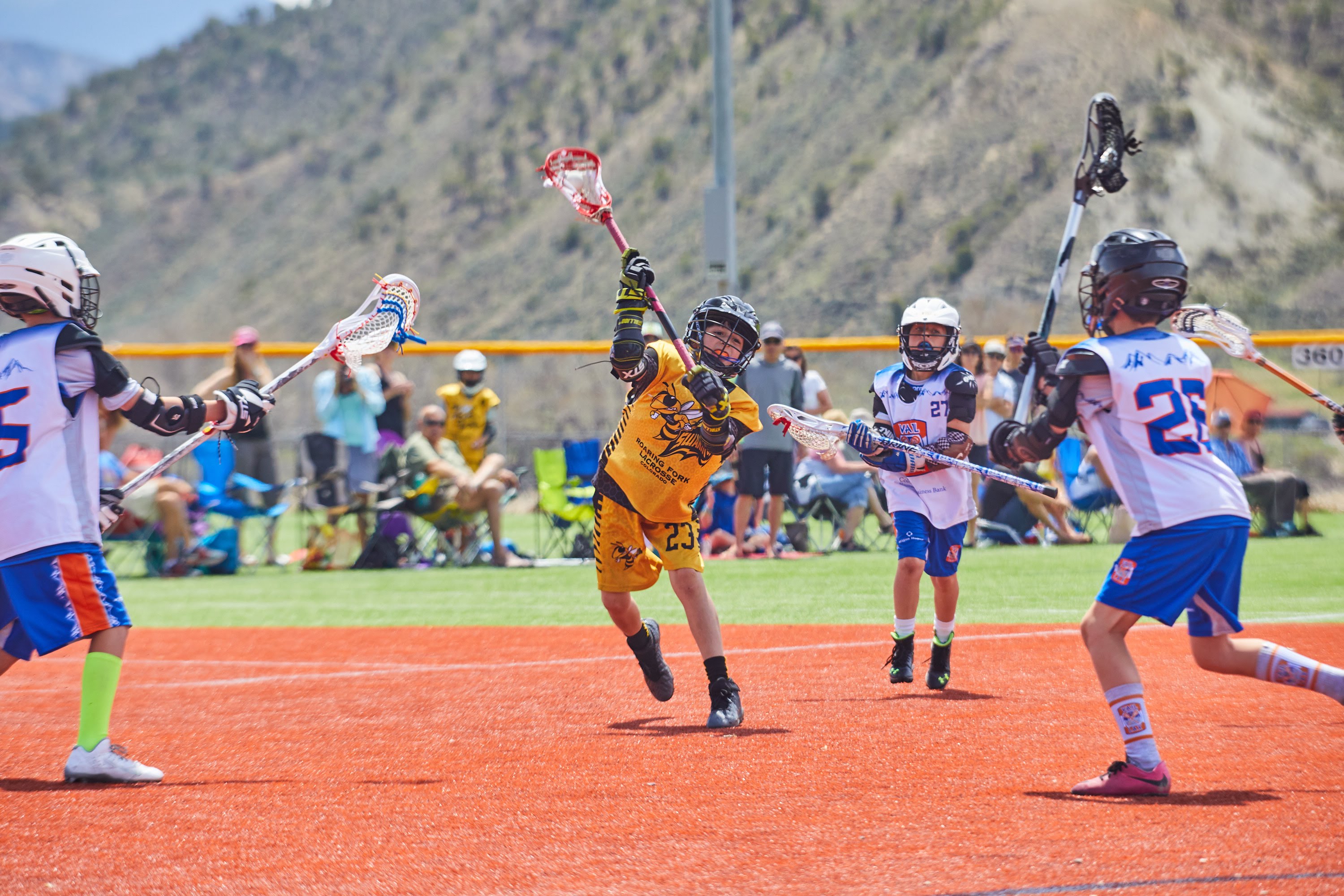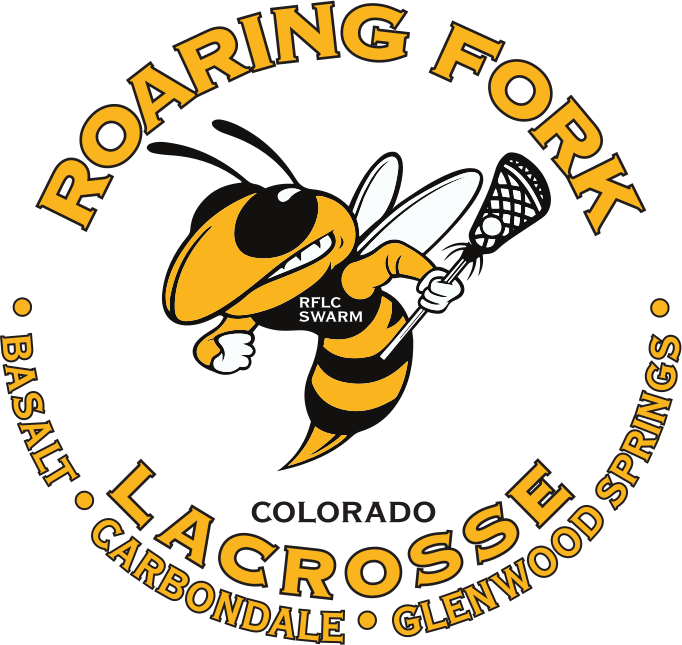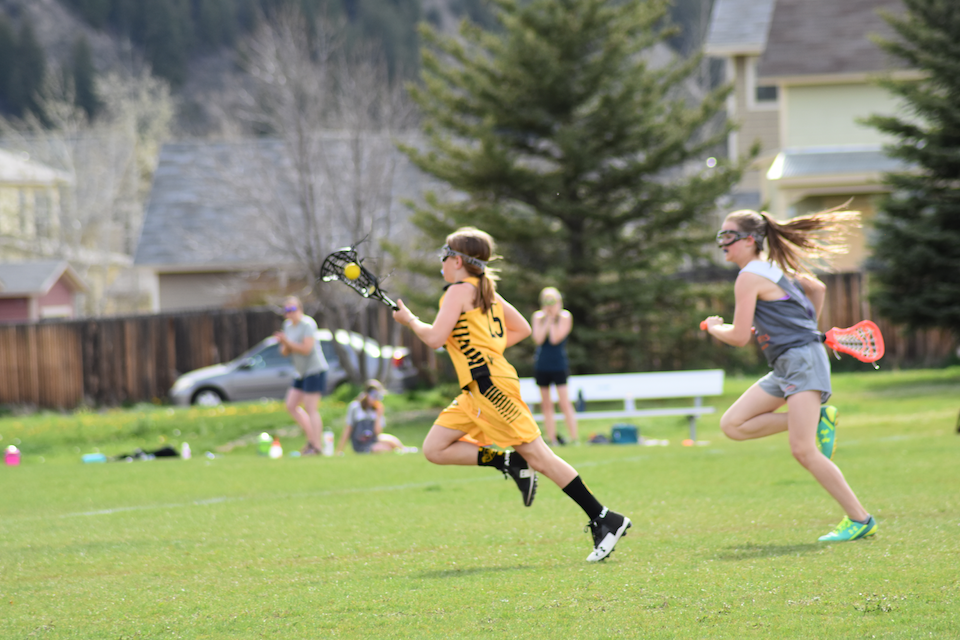 ---
Support Swarm Nation!
We appreciate your continued support for RFLC!
Email
2019 Spring Season
BOYS & GIRLS
4TH THROUGH 8TH GRADE
April 1 - June 9, 2019
REGISTRATION IS OPEN!!
Connect with us:
ROARING FORK LACROSSE CLUB Mission Statement 
Creation of a youth program to respect, educate and enjoy the sport of lacrosse.

To promote physical fitness and teamwork in our Valley's youth.

To serve as a community asset in bringing the Valley's lacrosse population together thru the sport.
ROARING FORK LACROSSE CLUB [RFLC] is a non-profit 501(c3) organization providing the youth of the Roaring Fork Valley the opportunity to learn and participate in the fastest growing sport of Lacrosse.  RFLC serves the RE-1 school district (Basalt-Carbondale-Glenwood Springs and beyond), and as a feeder program for the High School lacrosse teams which represent our district - boys (Glenwood Springs HS) and girls (Roaring Fork HS).  RFLC volunteers are dedicated to promoting the sport of lacrosse and to developing our players lacrosse skills, sportsmanship, teamwork and accountability in a healthy and fun environment.

REGISTRATION OPEN for 2019 RFLC SWARM SPRING SEASON!
YOUTH BOYS & GIRLS
APRIL 1 through JUNE 9, 2019

Practice Schedule:
Boys - Monday - Wednesday - Friday - 5:30pm - 7pm
Girls - Monday - Wednesday - Friday - 4:30pm - 6pm

Practice Locations:  WILL BE FINALIZED BY FEB 1, 2019 (based on team roster numbers and coaches schedules)

Tentative Schedule:

Boys U9 & U10: Tiny Nightingale Fields (Carbondale MS)- Carbondale, CO
Boys U12 & U15: Crown Mountain Park - El Jebel, CO
Boys U11 & U13: Bridges High School - Carbondale, CO
Girls 4th & 5th and 6th/7th & 8th - Roaring Fork High School - Carbondale, CO

+ 4 Tournaments- BOYS (Sat & Sun) / 3 Tournaments - GIRLS (Sun only):
Grand Junction - April 27-28
Vail Lax Jam - May 4-5
Aspen Shootout @ Crown Mnt Park - May 11-12
Rocky Mountain Lacrosse Jamboree Denver: Boys June 8-9

Registration Fee is $350 + $30 new/renew membership to US Lacrosse.  Spring registration includes all tournament fees and each child will receive a special edition 2019 SWARM Shooter Shirt.

EARLY REGISTRATION: TAKE ADVANTAGE OF EARLY BIRD $35 DISCOUNT AND REGISTER BEFORE JANUARY 4, 2019.

WHAT TEAM SHOULD I REGISTER MY CHILD FOR?
Please see table below provided by US Lacrosse & CYLA for recommended age parameters per team:
| | | | |
| --- | --- | --- | --- |
| Born 6/1/2009 through 5/31/2010 | U9 | 3rd | Grade |
| Born 6/1/2008 through 5/31/2009 | U10 | 4th | Grade |
| Born 6/1/2007 through 5/31/2008 | U11 | 5th | Grade |
| Born 6/1/2006 through 5/31/2007 | U12 | 6th | Grade |
| Born 6/1/2005 through 5/31/2006 | U13 | 7th | Grade |
| Born 6/1/2004 through 5/31/2005 | U15 | 8th | Grade |
Please make sure you child has all equipment including (Boys) water-bottle, stick, helmet, gloves, shoulder & arm pads, cleats, athletic cup and mouthpiece. (Girls) water-bottle, stick, goggles, cleats and mouthpiece.
All participants must have valid US Lacrosse membership.  Please sign waiver with your registration and provide a copy of current PHYSICAL/doctor's approval to participate in athletic activity by first day of practice.
BOYS U13 & U15 TEAMS:
For 2019, starting at the 7th grade level we will have both a competitive team and a development team.  Tryouts will be held the first week of practice to determine placement, and will benefit more experienced players as well as players who are developing skills.  All programs below U13 (U9 through U12) who have enough registrants for two teams we'll look to break into two equally competitive groups for tournament play.  More details will be provided, as we get closer to season.
RFLC is always accepting donations to help our program be a success, and also donations of used equipment to give the opportunity of lacrosse to a child in need of gear. 
We look forward to another great season of RFLC lacrosse - thank you for your support!
---
THANK YOU TO OUR SPONSORS FOR ALL YOUR SUPPORT!
GO SWARM!